I play a lot of SD. Like right now I'm at #20. Not that that means anything at all other than I grind a lot of SD. But I'm repeating myself.
Without any fanfare they updated to 104 today. I had enough tokens to instantly elevate all 5 to 104 (and satisfy my OCD by nearly emptying my Collectibles and total items which was full. Now, some of these cards have attributes that don't necessarily seem like 104 cards. But, they play like 104 and give their boost to themselves. The OVRs easily boost to 105/106. Lavine is the weak link, especially so far in gameplay. The rest come in pretty handy.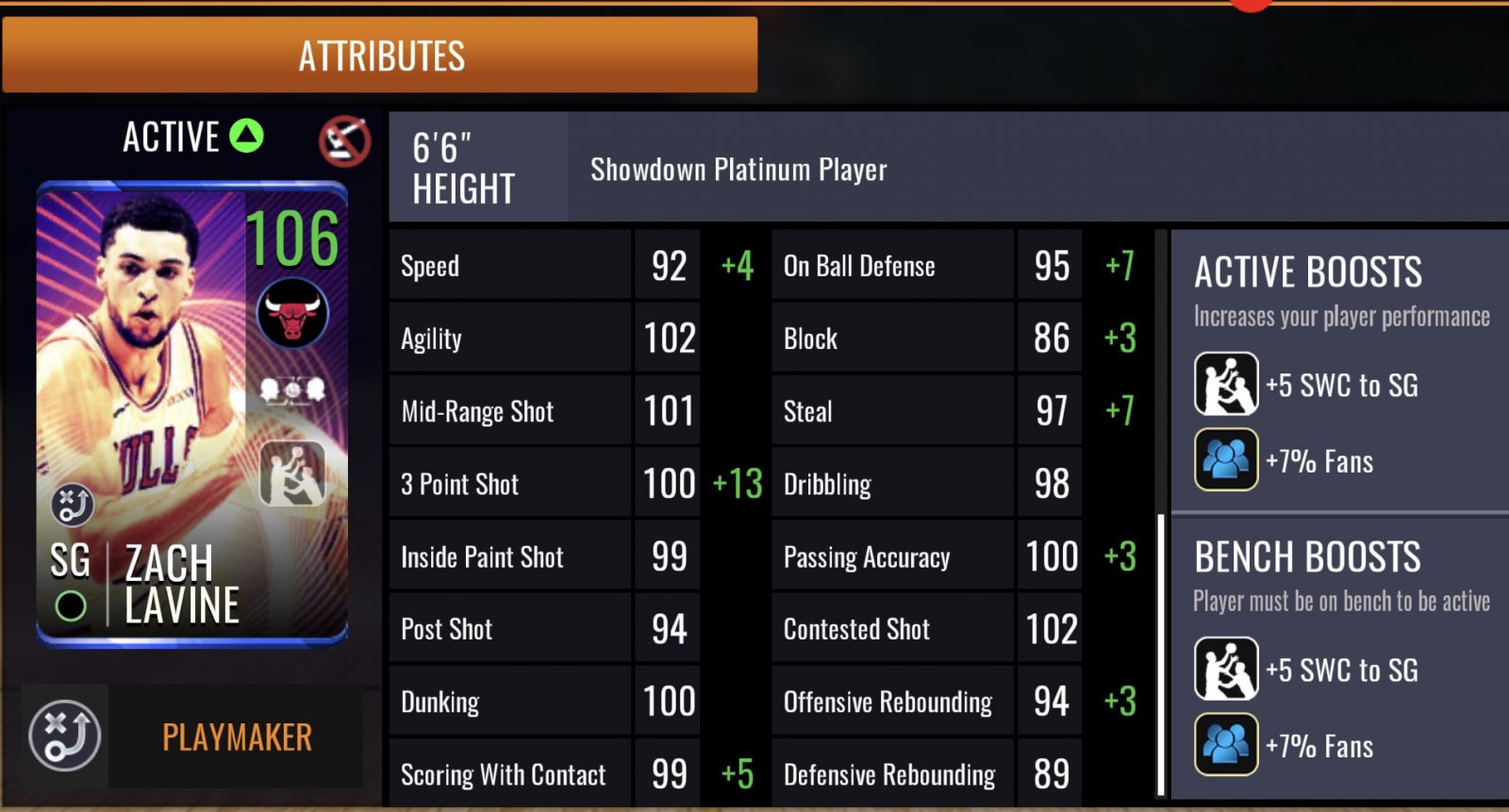 [ATTACH type="full"...