So i got the second sonics jersey and i noticed that the substats on all my players were off.
This occurs in many combos.
it's not just the jerseys that have this issue.
The Balanced First team or Finals boost also creates such an issue.
This is a mild example of the issue since i have others lineups that are far worse.
Here is the team and the players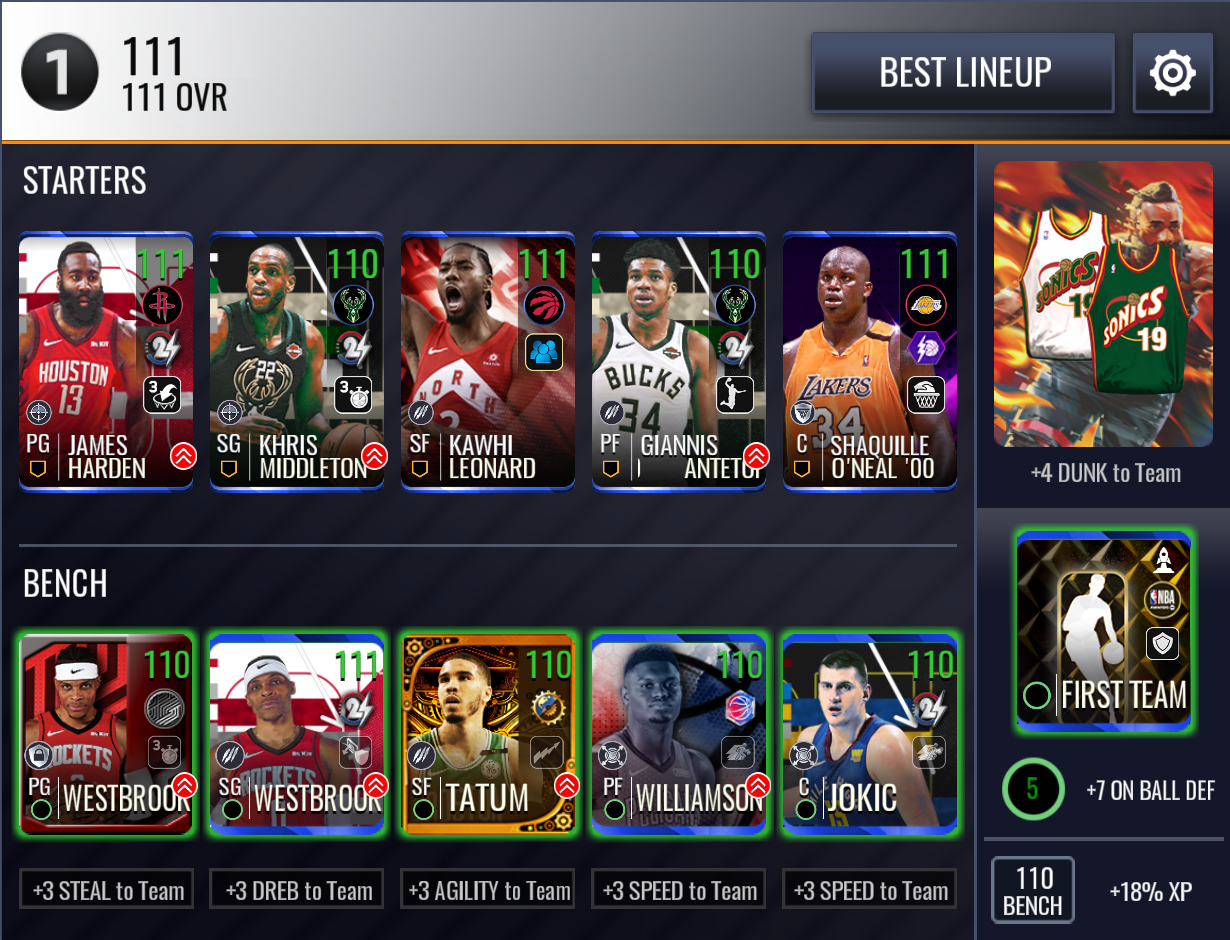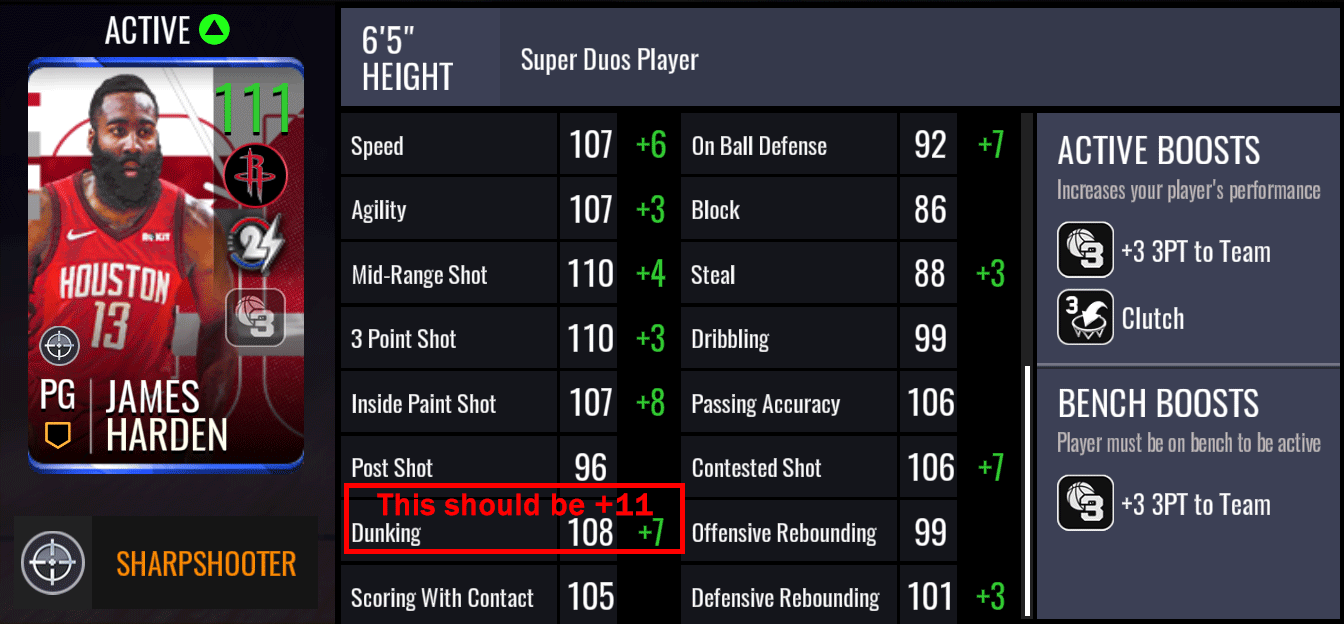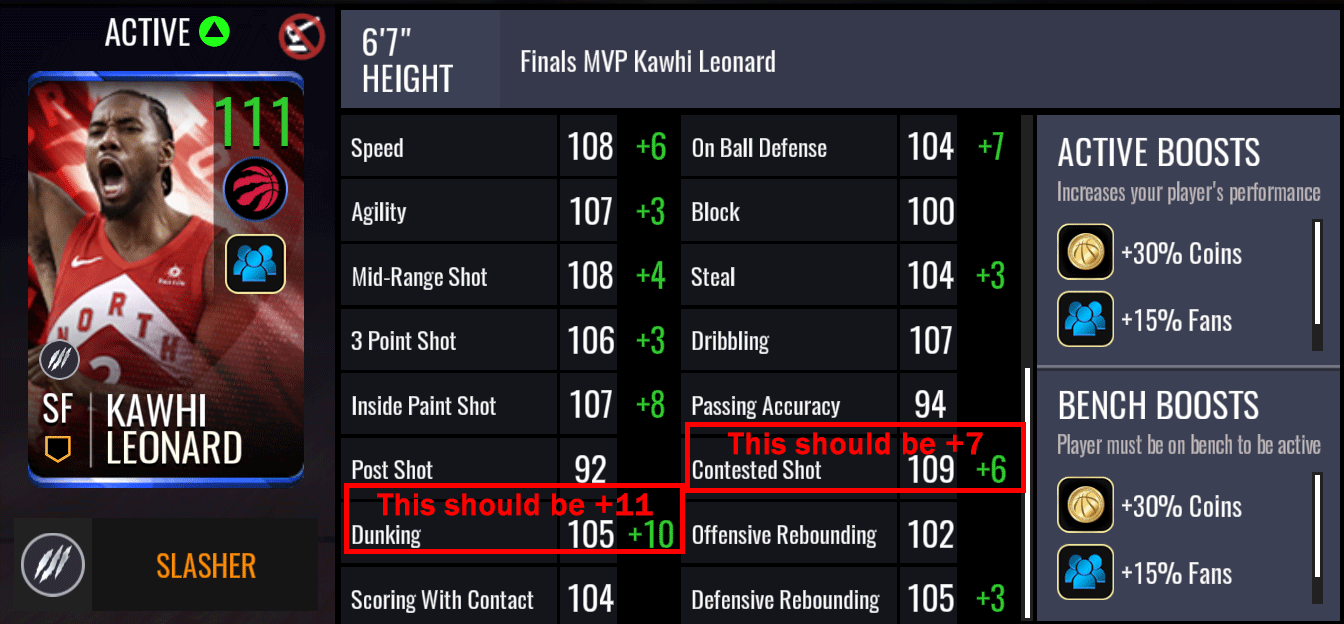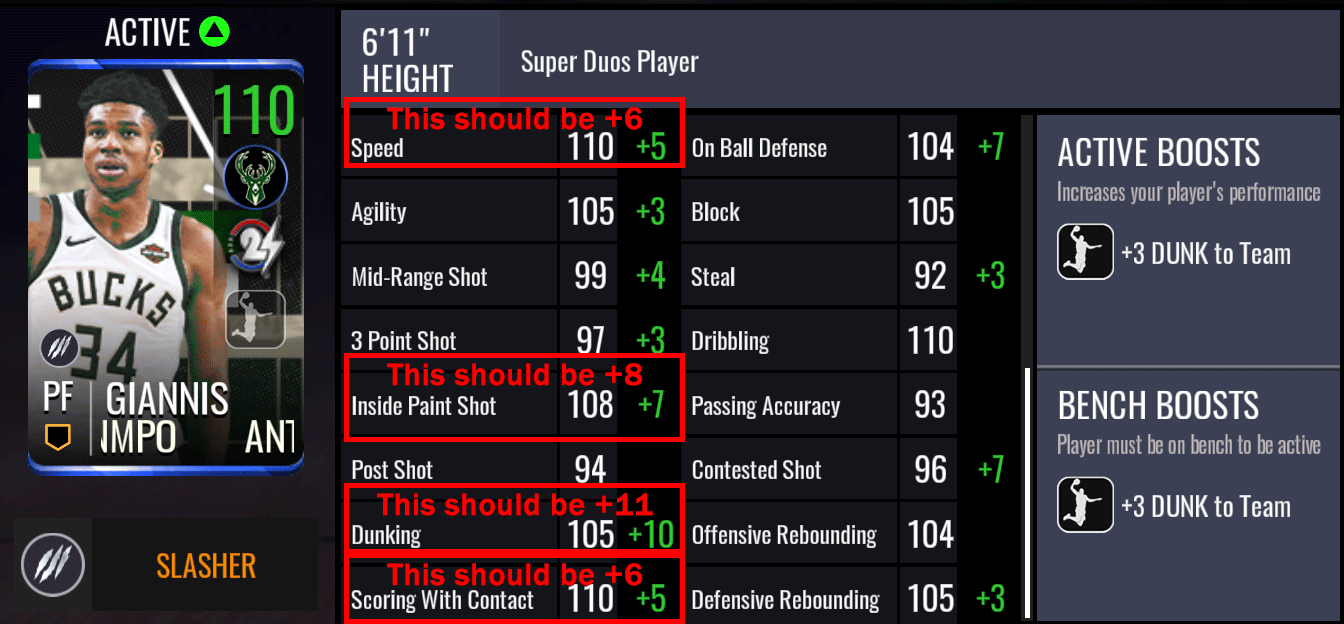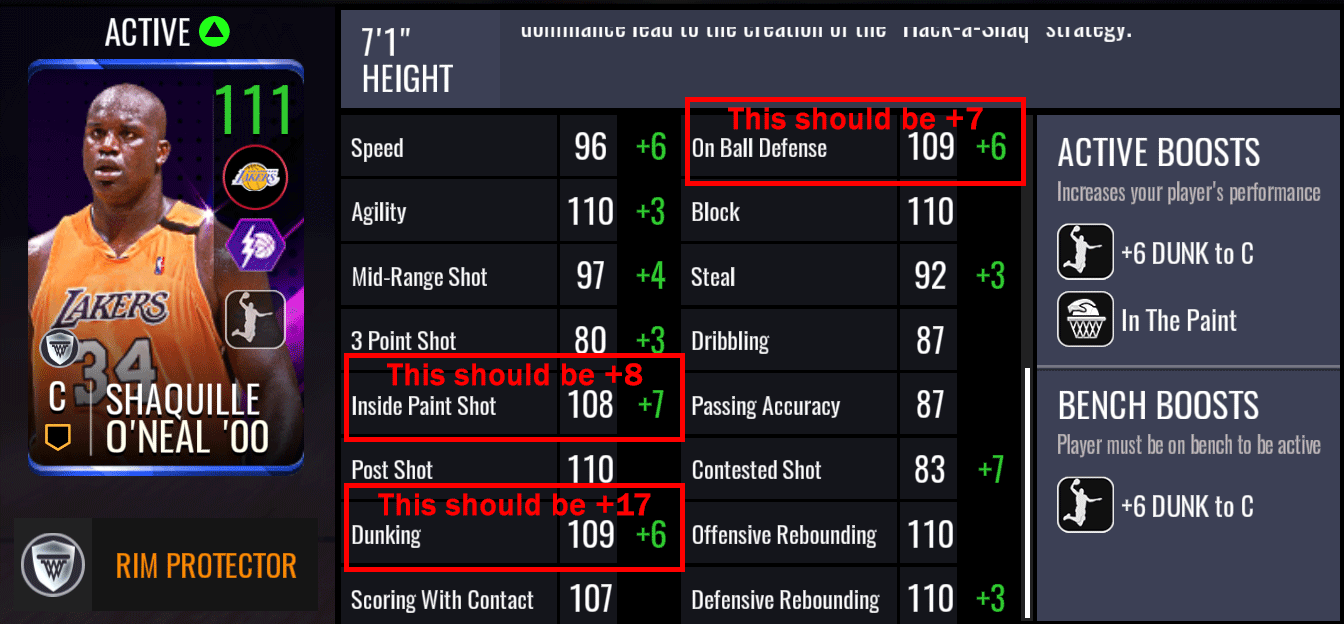 Also, Bonus.
HOW THE HELL IS THIS NOT A 110?
If i place him in a lower ovr lineup with worse boost stats, he turns to 110
One of many player examples that this happens to and there is no OVR increase despite high substats
PS. posted this in the EA Bugs forum just incase someone from EA ever decides to take a look.
Last edited: